Awards & Recognition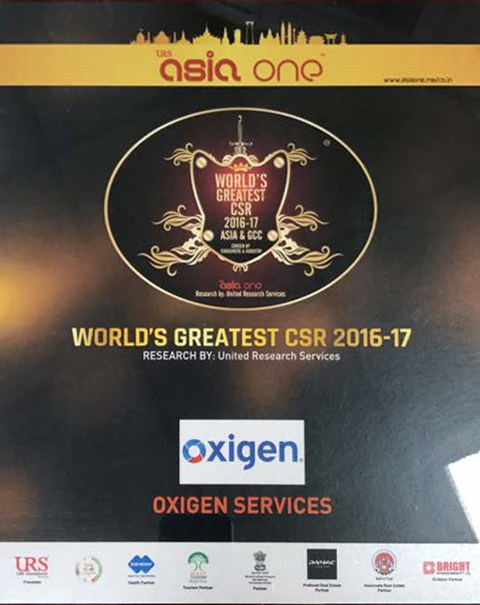 Asia one Award
Asia one - Part of URS – United Research Services, Asia one magazine gave awards across many Categories SAHYOG won under CSR activities Category
SAHYOG has maintained a consistent management philosophy of contributing to the society through the well-being of those who may be less fortunate to enjoy the freedom of democratic India for health, employment or education. The Sponsor company's CEOs believe that by reaching out we will touch many lives and live up to our belief of Living Life Nonstop. The many interventions SAHYOG has made, gives a great sense of satisfaction and fulfillment and at the same time the urge to do more.
SAHYOG has been recognized for its contribution with many prestigious CSR awards and recognitions. Here are some of the awards, honors and recognitions that SAHYOG CSR has received.
A Finalist at the Financial Inclusion Challenge 2016. The Challenge is designed to spotlight the innovations, achievements and sustainable solutions of nonprofit and for-profit enterprises in financial inclusion in the Asia-Pacific region.
Grameen Foundation and Sonata Finance Private Ltd. distributes small loans to poor women in India to start and expand simple businesses. In 2014, the two organizations implemented a service to repay their loans using a mobile service, instead of going to a branch. The transactions are conducted via agents of SAHYOG, an India-based payments solutions provider. The service is being paired with client education on how to use digital financial services.